Opportunities with DebateSensei
Become a Featured Writer!
It is our goal to supply continuous commentary on contemporary debates, as well as, in-depth analysis of well-established argumentation and debate concepts.  We are always working on updating our users on what is up-and-coming or new with DebateSensei here on our blog or in our Newsletter.  So what are we looking for?  We are looking for both instructors and students who have an interest in having their voice heard on a public platform.  While we avoid taking political positions, we encourage diversity in our written work!  This is your opportunity to become a published writer and offer insightful perspectives on a variety of topics and debates.
Interested?  Have questions?  Click here and let us know!

Actors Wanted
That's right, DebateSensei is looking for actors to be featured in our next Demo Debate videos.  Whether you are a student, seasoned competitor, or new to argumentation and debate entirely, we are interested in having you be a member of the DebateSensei team.  Our staff works to constantly update our video content to keep up with the ever-changing focus in our society and consequently, the speech and debate community.  We provide the script and guidance to support you, the talent.
Interested?  Have questions?  Click here and let us know!

Intern @ DebateSensei
This summer DebateSensei is seeking interns who want a valuable experience working with our start-up!  No filing papers, making coffee, or lunch-runs here.  We offer a unique opportunity to be a member of our team and make a real contribution to the DebateSensei project.  Here are some of the positions we have to offer:
Creative

Director/Cinematographer 

– Get behind the camera, adjust the lights, and assist our actors.  

Actor 

– You will be given a script and recording debates!  Here, you will have the opportunity to practice using a teleprompter.

Social Media Coordinator 

– Twitter, Instagram, Facebook, Snapchat?!  Take over DebateSensei's social media accounts, help increase user-interactions with the content we post, and aid in branding the DebateSensei project.

Writer

 

– Contribute your voice by writing an article or two for DebateSensei.  Add to your published articles portfolio by writing an analysis of a contemporary debate or about a topic we provide. Research debate topics (that we provide) and help write scripts for educational debates.
Editor

–

 Learn about search engine optimization (SEO) and enhance the readability of our articles.
Graphic Artist/Animator 

– Creating thumbnails, original designs, and animating using VideoScribe, are some of the work you will do as an artist for DebateSensei.

Basic Web Designer

 – DebateSensei is still so new!  Pitch ideas, help market our site, and develop the user-experience.  Familiarity with WordPress and PHP will be very helpful.
This is an excellent learning opportunity, resume builder, and addition to college applications.  You will have physical proof of the work you do at DebateSensei, not to mention a couple of exceptional references when applying to jobs.  Your contributions will be seen by professors, coaches, and other college students as we continue to grow our user-base.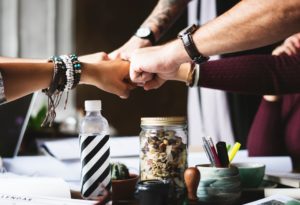 ---
MORE Opportunities!
Judge a tournament at CSUF
CSU Fullerton and Argumentation and Communication Academy (ACLA) are hosting a tournament for middle-school students this Saturday, April 7th from 9:30a.m.-6:00p.m.  Get paid $10 per round or $60 for judging all day.  No experience needed and parking is free that day!  If you are interested click here: CSUF/ACLA tournament.  P.S. The link will read "Judging Volunteers" but it is a paid opportunity.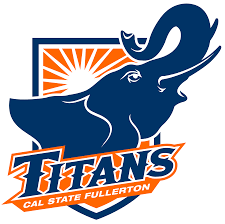 SCC Speech and Debate Intramural Tournament
SCC's Speech and Debate team is hosting a tournament Friday, May 18th on campus.  If you are interested in practicing your public speaking or debate skills and would like to participate in the tournament or would like to volunteer as a judge, please contact
Professor Jared Kubicka-Miller: Miller_Jared@sccollege.edu  
---
Check back weekly for updates and more opportunities!
OR
Subscribe to Our Newsletter
Stay up-to-date with new opportunities, updates, and news about DebateSensei!
Quick Links